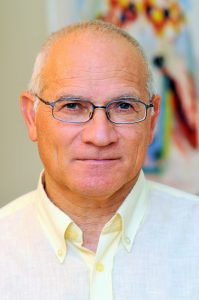 A familiar face from ATDI is helping drive forward the work of the ITU through contributions to key ITU-R and ITU-D Study Groups (SGs).
Dr Haim Mazar is the company's spectrum management expert whose role with the ITU dates back to 1991. Since joining the ATDI group in 2015, Haim has served as Vice-Chair of the ITU-R SG 5 on terrestrial services and ITU intersector coordinator on RF-EMF. His contribution subjects include RF spectrum management and monitoring, RF engineering (shared services, broadcasting, satellite communications, propagation and antenna patterns), Short Range devise (SRD) and RF Human hazards.
Since 2015, Haim has made nearly 80 contributions to the ITU-R on behalf of ATDI, authoring papers on regulations, spurious emissions, reviewing software, the economic aspects of radio spectrum and assistance for developing countries. In addition, Haim contributes to ITU-T SG 5: Environment, climate change and the circular economy.
Haim has previously organised regular football matches between ITU staff and World Radio Conference delegates at the WRC events.
On the ITU and his passion for football, Haim says, "Wireless communications has been a passion since completing engineering school in the 70s. It is both my pleasure and privilege to work with the administrations and the industry to make these contributions. Combining my love of RF engineering and football provides a great way to bring people together – something greatly missed over the past 18 months. I look forward to joining my colleagues face-to-face soon."
The contributions made by Haim since 2015 can be found here.