We are glad to introduce you to our latest development product – ICS monitoring: SPECTRUM MONITORING SOLUTION BASED ON A SERVICE-ORIENTED PLATFORM.
MONITORING OF EMISSIONS, SPECTRUM USAGE ASSESSMENT, CONTROL OF LICENSED EMISSIONS, LOCALISATION OF EMISSIONS.
What is ICS monitoring?
ICS monitoring is part of ATDI Integrated Spectrum Management and Monitoring System and is ready to perform tasks in accordance with Radio-Regulations:
• Verification of compliance with the frequency allocation conditions
• Frequency usage and channel occupancy analysis
• Interference case studies
• Search for unauthorised emissions
• Localisation of emissions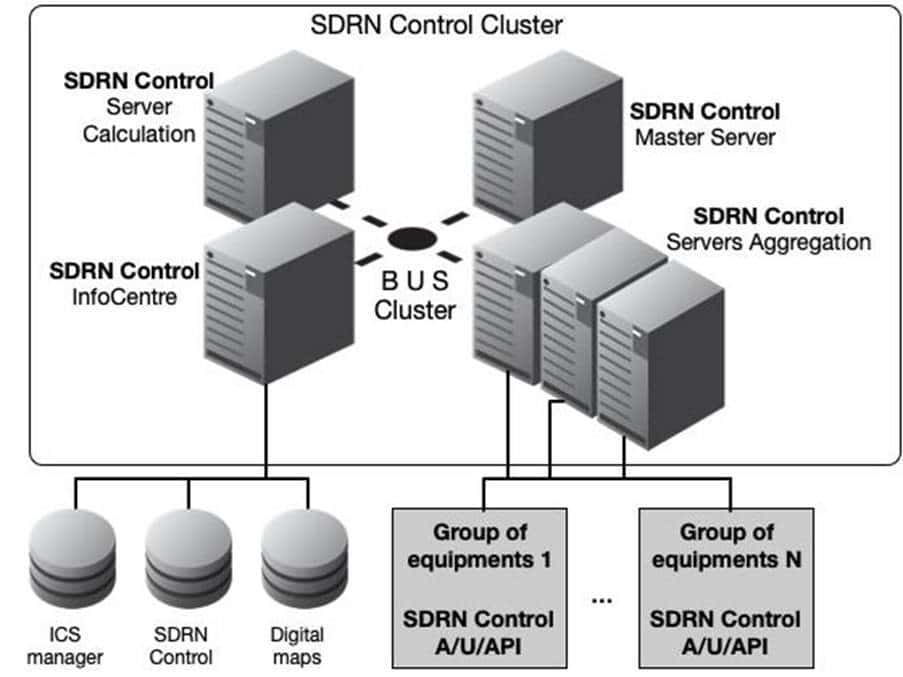 ICS monitoring key benefits:
• One single system gathering spectrum management and inventory data, measurement data, emissions analysis
• Flexibility and scalability - multithreading
• Multitask measurements - big data processing
• Automatic post-processing - real time operation
• Independent from measurement equipment
ICS monitoring main features:
• Establishment of spectrum reference situation based both on measurement results and propagation modelling
• Comparison of spectrum emissions with spectrum masks of authorised transmitters
• Full and real time integration with licensed equipment database
• Realtime comparison of measured emissions with authorized transmitters in order to check its compliance
• Comparison of spectrum emissions with reference spectrum masks
• Comparison between real spectrum situation with pre-calculated one
• Automated identification of correct parameters of authorized emissions based on comparison between measurements and prediction
• Comparison between measurements and predictions based on massive computing
• Cluster mode in order to increase the performance of the system
• Real time spectrum analysis without interruption of measurements already launched
• Automated storage of electromagnetic situation measurements and analysis data
• Background mode measurements which do not require human intervention
• Automatical collection of all technical information needed for inspections: spectrum, parameters, filtering of measurements …)
• Integrated GIS (map layers and terrain data)
• Spectrum Occupancy measurements
• Detection of unauthorised emissions
• Bandwith measurements
• Frequency band scanning
• Localisation of unauthorised emissions (AOA, PDOA, RSSI, TDOA …)
• IQ data recording, processing, aggregation and storage
If you need one of our specialists will contact you shortly to describe the product in detail as well as answer your questions in case you have any.
We are also pleased to invite you to the seminar dedicated to this new product. Our colleague will inform you about the details of the event.