In Bangkok, Thailand's largest city, the adoption of smartphones is higher than the national average, and this is driving demand for enhanced bandwidth and lower latency, a dominant feature of 5G networks. As Thailand makes great strides with its 5G rollout, it's not surprising that the country's leading Government-owned mobile network operator turned to ATDI to support their network growth.
They needed a 5G network planning tool and an online publication platform to share coverage outputs with stakeholders. ATDI supplied multiple licenses of HTZ Communications, and HTZ WebView, a cloud-based solution that securely shares coverage outputs. This web portal tracked coverage as the 5G network was rollout and provided local retail stores with updates on mobile phone reception. This innovative publishing platform allowed marketing teams instore to demo mobile network coverage across the country to support sales for new subscribers. HTZ WebView can switch between 3G, 4G and 5G coverage maps, and look-up addresses with the search function.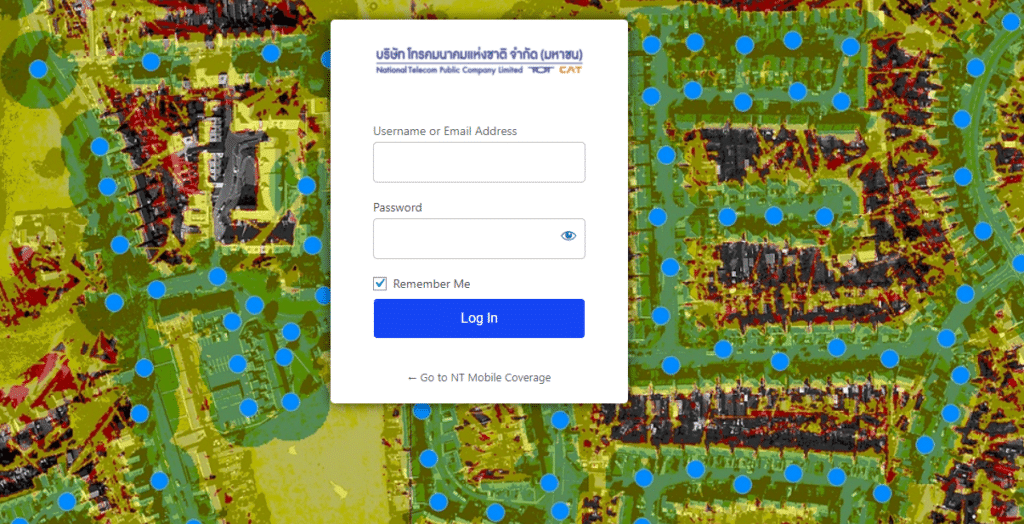 The easy-to-use web platform integrated with their existing licences of HTZ, and delivery took place within a week. The MNO branded the portal for marketing purposes and created user profiles. HTZ WebView manages access levels by users types, such as business users and the engineering team and supports data segregation.
The final proposed phase of the project is to automate the interaction between the coverage calculations in HTZ Communications and HTZ WebView.  This allows the automatic synchronisation of coverage plots between the network planning tool and the online web portal to ensure the latest updates are available to users. This server application will automate the calculations in HTZ Communications removing the need for the GUI. ATDI will support the migration and provide associated training.
For further web portals visit our Case study section.