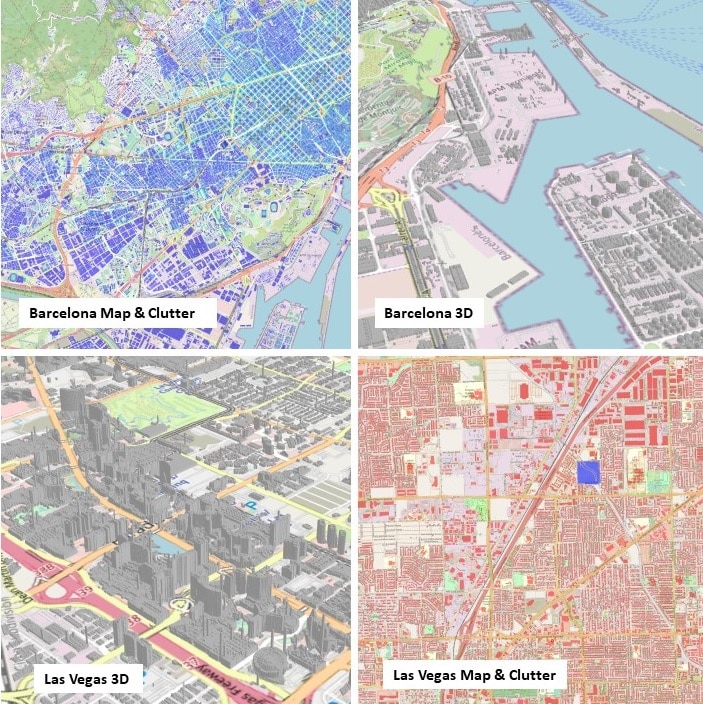 ATDI continues to develop and grow its cartographic library, providing HTZ users with royalty-free maps from across the globe.HTZ users benefit from improved map data quality as new vintage and high-resolution maps are added weekly. The latest datasets consist of:
Addition of census data for Australia comprising of GDA94 and GDA2020. These datasets allow users to transition from using the coordinate referenced data in GDA94 to GDA2020. The ESRI format SHP files include nationwide population data for the country.
New 2m high-resolution datasets for leading US cities including Las Vegas, NV, New Orleans, LA, Atlanta, GA, Seattle, W and San Antonio, TX. ATDI aims to cover 65% of the main cities in the US – watch this space!
FCC ground conductivity maps for the US at 150m resolution (M3).
New features have been added to the MaXar subscription including the ability to request acquisition data for a given area on the active view by clicking on a given pixel. This feature retrieves imagery and the metadata and allows the user to save the image as a JPEG and the metadata into the text file. Users can export active views as a GeoTIFF for import into QGIS or any other GIS software that can ingest geocoded data.
Access to the Map Download Manager is available to users with a valid maintenance contract. To renew your maintenance contract and access the latest version of HTZ, contact us today.