Welcome to October's Newsletter covering the latest news and key updates from the ATDI Group.
Join the ATDI team for our two upcoming events: planning award-winning LTE & 5G networks in the CBRS band and our first Spectrum Management Summit. Register for these online events today.
This months' product focus looks at combining medium & high-resolution datasets into one layer. Also, we look at compatibility between broadcast and instrument landing systems and protecting military radars from 5G interference.
Combining Medium & High-resolution maps into one layer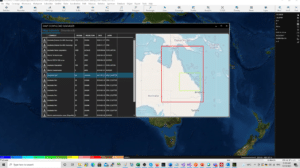 Watch our latest tutorial on combining maps from various GIS data resolutions. This video illustrates how to combine medium and high-resolution maps into one project. The tutorial walks through the mapping process in HTZ for use in projects like wide-area networks in open mines and across the oil and gas industry, analysing the impact of an MW link and evaluating concurrently two separate areas within a larger map in one project. The two (or more) levels of map data create a harmonised resolution for use directly in the software.
ATDI's 1st Spectrum Management Summit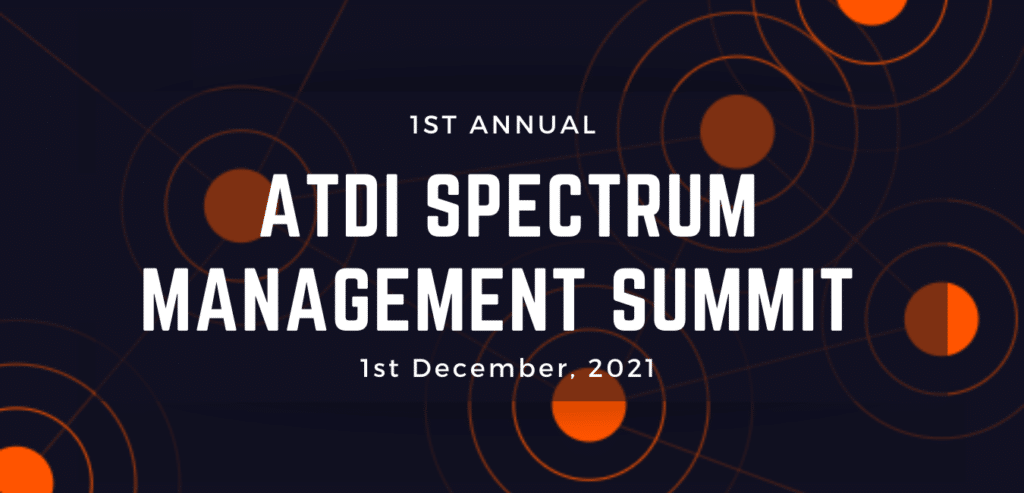 ATDI is pleased to announce its first annual Spectrum Management Summit for national and regional spectrum regulators. This event provides a platform for ATDI and its partners to discuss topical issues and introduce new solutions and product upgrades. The online event will include:
Keynote Presentation: Spectrum roadmap focus covering key issues and developments across the industry presented by Philippe Aubineau, from the ITU-R SG 1 Spectrum Management Group;
Yearly product highlights overview for regulators, given by Samar, Senior Engineer, ATDI;
Nationwide coverage sharing portal: a success story from RATEL, Serbia;
Spectrum monitoring/SDRN Control (NARDA using Signal Shark measurement demonstration and data analysis using SDRN) – in conjunction with NARDA;
Spectrum allocation chart editor for reporting, publishing and web-service presented by ATDI Poland;
Training session: Satellite coordination using ITU SNS DB (ICSM no-DB) – Samar, Senior Engineer, ATDI.
The event will be split into two main sessions (AM/PM), with delegates having access to all sessions.
COMPATIBILITY BETWEEN BROADCAST & INSTRUMENT LANDING SYSTEMS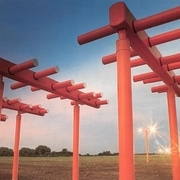 Understanding the impact of interference between different spectrum allocations is essential for life-critical systems at airports.

ATDI prepared a study for DICT, the spectrum regulator in Seychelles, on the compatibility between Band II broadcast and instrument landing system (ILS) localiser. The system used a VHF omnidirectional radio range (VOR) and VHF communications (COM) equipment operating in the 108 to 137 MHz band. The project comprised of four stages, including:
The inspection of sites, measurement and monitoring;
Determining the extent of the problems caused by unwanted emissions;
Recommendations for remedial measures;
Advice and training for staff.
The project included site visits to ascertain emissions from a number of the FM broadcast sites.
The study concluded there was no evidence of intermodulation or harmonic interference to aeronautical navigation systems across the Island. However, ATDI recommended additional filtering at some shared FM broadcast sites. And, recommended that frequencies should be calculated for each FM site to ensure new entrants into the radio market do not have the potential to create interference.
The ATDI team presented an overview of the study results to the DICT team. and supplied training on spectrum planning and how to identify potential issues in the future. As a whole, this study and training recognise that spectrum management is a collaborative effort between the regulator and the licensees.
Click here for the full article.
Webinar invite: planning private LTE & 5G networks in CBRS band
20 October 2021
11.30 New York >> 08.30 Los Angeles >> 16.30 London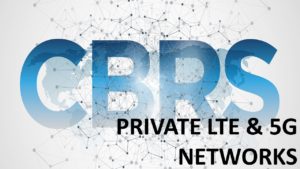 In the US, the release of the CBRS spectrum is driving interest in private LTE and 5G networks, specifically for operators in the Oil & Gas, Mining and Utilities industries. These users have access to the spectrum free of charge, but only once it's cleared for use.
Join the ATDI team via Zoom and look at designing and planning private LTE and 5G networks. This event includes a case study from the global mining company, BHP Billiton, showing how they achieved wireless connectivity in the ever-changing mine environment and how private LTE supports operational automation of key functions. The session will include:
Stepping up: How to leverage CBRS spectrum to meet the demands of high-performance industrial networks.
Spot the difference: Key differences between commercial broadband and industrial private LTE/5G networks.
Tackling the challenges: Detailed look at private LTE/5G network design, including:

Managing the dynamic environment and prospective planning;
Securing network coverage and capacity, including propagation penetration and absorption losses from outdoor to indoor and visa-versa;
Massive MiMO, beamforming and 3D ray-tracing;
Planning automation to improve operational efficiencies
PROTECTING MILITARY RADARS FROM 5G INTERFERENCE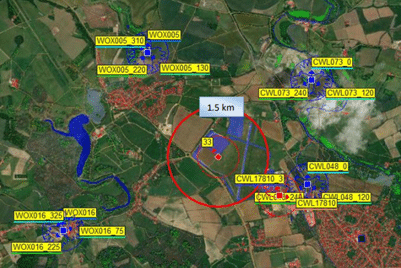 As spectrum congestion grows, so does the likelihood of interference for military radars.
These vital resources support air defence systems used to target detection, recognition and weapon control. Protecting radars is essential and this article looks at radio propagation, interference analysis and mitigation techniques to identify and mitigate this risk.
Check out the full article here