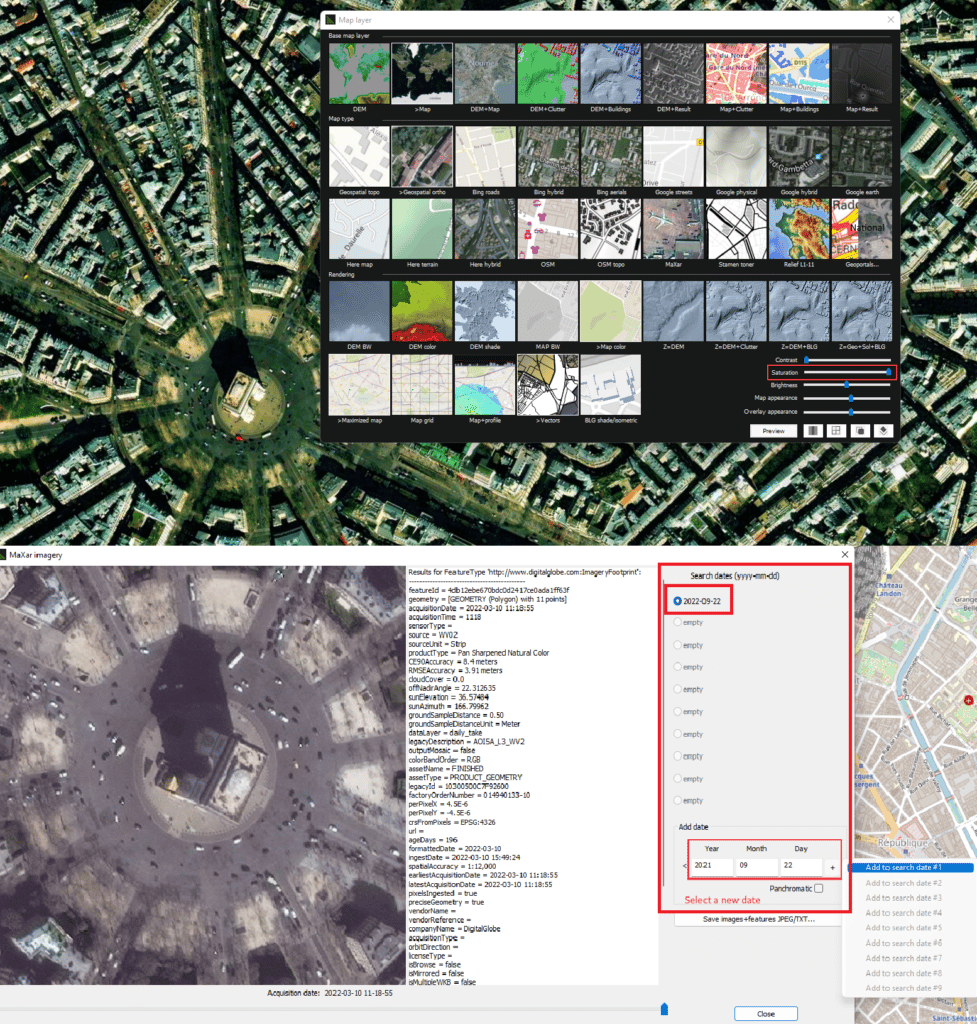 ATDI offers HTZ Warfare users free access to MaXar maps till the end of the year. This subscription-based service is compatible with HTZ and allows users to access the latest vintage high-resolution cartographic datasets via their WMTS portal.
Users connect to the MaXar server using the Secure Watch API directly from HTZ, to display the latest images available on their WMTS. These enhanced maps provide the most up-to-date datum for mission-critical planning (up to 48 hours, where available).
The frequency of satellite scanning makes these maps well suited to tactical network planning and deployments. The MaXar API service in HTZ is available as an annual subscription.
To learn more about how your organisation can benefit from these datasets, sign up today for our free three-month trial.