Welcome to our July newsletter. This month, we introduce HTZ v.2023.7, featuring a host of new and improved functions within the software.
We also look at some of our latest projects including a spectrum monitoring solution to the WMO in India, which features a collaboration with leading industry suppliers and the latest automated spectrum management solution delivered to the West African nation of Mali. Other updates include deliveries to HMF Smart Solutions, a leading critical comms solution provider and Hermeus, an innovative aircraft developer whose hypersonic aircraft looks to shave 80% of flight times.
We look forward to welcoming many of you at our upcoming events, check out the list below.
We wish you all a pleasant August.
From the ATDI team
HTZ V.2023.7
Check out a selection of the new functions in this month's release: HTZ v.2023.7.1. Users can download this latest release via the customer portal. If you have any questions, please get in touch.
Interface – Dynamic display – improved information featuring DTM projection code, coordinate code and DTM steps in meters.

Interface – Station / Subscriber parameters – the ability to select the power unit (W/dBW/dBm/kW) for stations and subscriber parameters. Click on the button to switch the unit and, once selected for a given station, it's applied to all other stations and subscribers. The subscribers will inherit the unit from the one selected for the stations.


Broadcast – SFN launch delay assignment – Addition of a filter based on population points (from 16 bits raster file). If this option is selected, the launch delay assignment will try to minimise the number of inhabitants interfered with.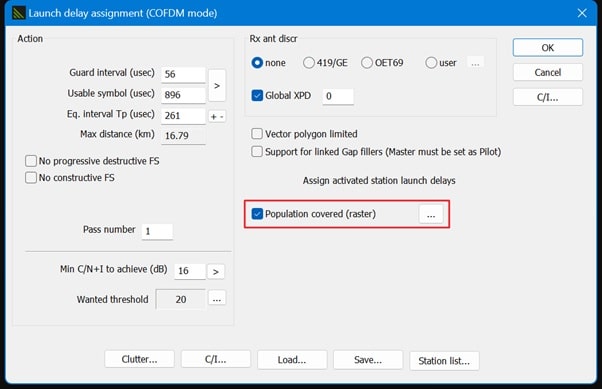 Interface – Polygon count/count stations – This feature counts the number of activated/deactivated stations inside a polygon.
Interface - MW links - An FD/2+0 (MHz) button has been added to the MW links parameters (under the General tab) with two configurations available:
- FD (MHz): the second frequency will be considered as a diversity frequency.
- 2+0 (MHz): the second frequency will be considered as a second independent frequency.
Users can switch between the different configurations.

ICS monitoring-SDRN Control serves 28 monitoring sites in India.
ATDI deploys ICS monitoring-SDRN Control RT Light across 28 sites for Wireless Monitoring Organisation (WMO) in India. SDRN Control RT Light is the latest addition to the ATDI product portfolio and supports real-time spectrum monitoring.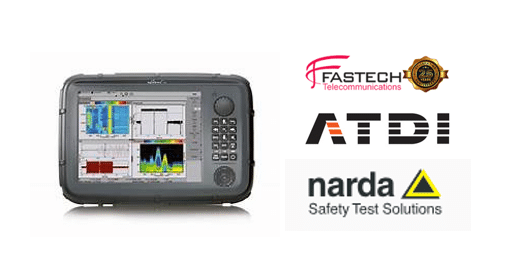 The WMO, part of the Dept of Telecommunications, chose a turnkey solution integrating SDRN Control RT Light with Signal Shark by NARDA Safety Test Solutions. This real-time handheld spectrum analyser provides measurement feedback from monitoring and profiling frequencies from 9kHz to 6GHz nationwide.
The solution supports the storage of spectrum traces and recall/replay, produces IQ data recordings, defines multiple channels for measurement, and produces noise and bandwidth measurements. It also features spectrum reference masks to analyse and alert any signal non-compliance measured by the spectrum analyser.
This is the first deployment of this solution with our industry partner, NARDA Safety Test Solutions and its authorised distributor in India, Fastech Telecommunications.
The national regulator in Mali adopts Spectrum Management Solution
ATDI joined forces with local system integrator, Compass to deliver an automated spectrum management system to the West African nation to enable them to manage their radio spectrum effectively.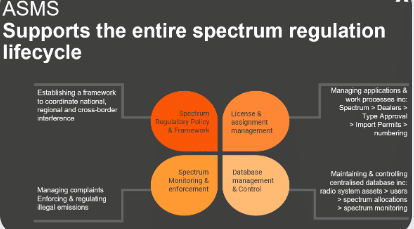 The solution combines licenses of HTZ Communications, ATDI's flagship RF planning software and ICS Manager, their automated spectrum management solution. The solution interfaces with the Rohde and Schwartz spectrum monitoring solution, Argus ensuring the smooth data transfer from the R&S system into HTZ for manipulation and analysis.
As part of the installation process, the AMRTP team received training at ATDI's HQ in Paris and the Malian capital of Bamako. ATDI supplied support services to migrate data from the AMRTP's historic spectrum management solution, providing a smooth transition from the old to the new system.
ATDI's ASMS features a license fee and invoicing functions, enabling the regulator to incorporate many key organisational processes into one platform. The solution comprises plug-ins to support the functionality and integration of different components of the ASMS. As part of their maintenance and support contract, AMRTP will have access to upgrades and technical support to ensure they utilise the system to its full ability.
HMF Smart Solutions, Peru purchase HTZ
HMF Smart Solutions GmbH, an industry leader in mission-critical communications, has been one of ATDI's major customers for over a decade. In addition to their HQ in Bad Münder, Germany, and the Austrian operations in Vienna, the South American branch in Lima, Peru, use HTZ Communications to plan and optimise critical communications networks.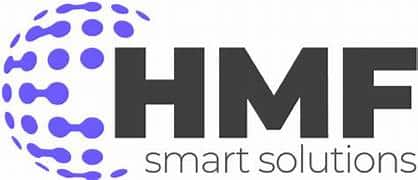 For more than 40 years, HMF Smart Solutions has developed and implemented solutions in TETRA and 4G/5G, including services and network operations for industrial, utility and transport companies, the oil and gas industry, and security and rescue forces, among others.
Bruno Stein, Project Engineer from HMF Smart Solutions said, "HTZ Communications has played an important role in many of our projects across security networks, airports, railways, ports and even for large stadiums. A large part of our solutions is about providing assurance; our users want confidence that our network solutions will operate effectively and efficiently. HTZ is one of the project components that HMF can always rely on with its planning accuracy."
Hermeus buy HTZ to aid Hypersonic Air Travel
Atlanta-based Hermeus buys HTZ Communications for aeronautical communications.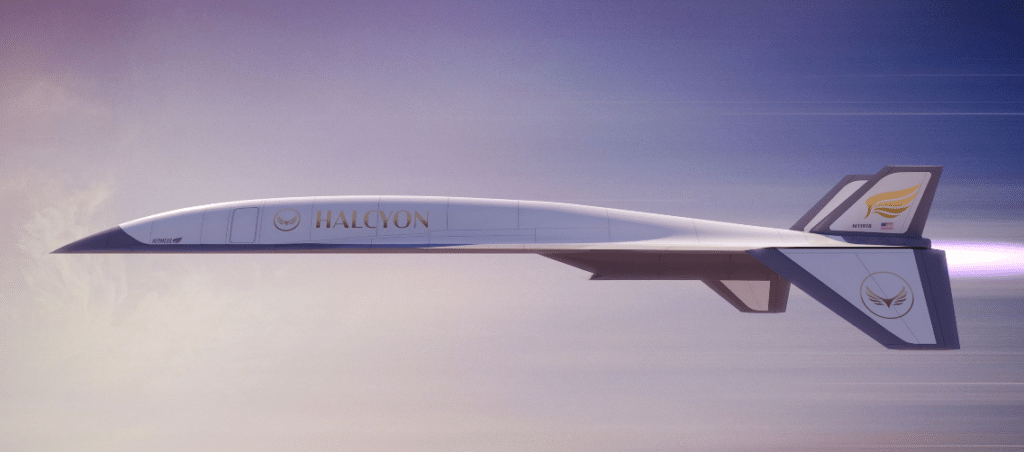 Hermeus uses HTZ Communications to calculate the coverage from their ground stations for a given flight path using a dedicated feature in HTZ. Users can define the flight path with the corresponding height and calculate the coverage received at each waypoint to guarantee connectivity along the entire flight path. Using the dedicated propagation model in HTZ for aeronautical communication, Hermeus can simulate the coverage with high accuracy.

Hermeus' goal is to advance the commercial flight industry through innovation and hypersonic travel. While working on commercial innovation, they also partner with government agencies to develop UAVs to aid in urgent national security challenges.
TETRA - Modelling coverage on a gas refinery
This controversial gas refinery faced a High Court planning battle with conservationists opposing the development. Original plans for an onshore facility were abandoned in favour of an offshore floating LNG facility. Once approval was given, the mining organisation wanted to understand how to get the best radio coverage across the plant and the wider area based on a set of given constraints. TETRA was chosen for wireless coverage for all areas including the Port.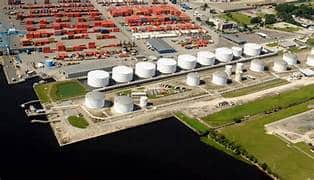 ATDI undertook a desktop prospective planning exercise to assess coverage, identifying areas on the map where the signal was degraded. HTZ Communications identified the best server coverage and black spots based on antennas positioned at different heights and user profiles for handheld radios and vehicle-mounted terminals.
Using a 100m raster dataset with a 3m clutter and vegetation layer, the gas terminal outline was defined with a building layer showing the various heights of the structure. Antennas were located at different heights and positions based on the required coverage for areas such as the Port, the accommodation block and the plant itself. To achieve optimal coverage, the team aimed to keep interference to a minimum. Interference caused by out-of-band emissions or intermodulation products was mitigated by frequency assignment and effective planning.
The calculations did not account for any reflections in the plant. While these are notoriously high for this type of environment, the team assumed that 30% of the power incident at the terminal infrastructure was in a Lambertian manner for all directions. This assumption ensured that calculations considered 3D reflections, which could occur on the different structures in the plant.
The mitigation plan recommended gap-filling repeaters for black spots. Calculations ensured that sufficient signal was achieved at the top of the structures. These calculations identified that 94% of the structure's surface was covered, making them suitable to use repeaters. SINR calculations considered the protection ratios for the network, along with an intermodulation exercise using HTZ's internal intermodulation calculator to verify all the frequency sets.

Join the team at our upcoming events.
MPSO - 5-8 September - Kielce - Poland - Join the team at Poland's leading military expo and learn more about our flagship military solution, HTZ Warfare.
Military Tactical Communications Summit - 20-21 Sept - USA - Focussing on modernising tactical communications and enhancing network capabilities to support joint forces.
PortComms – 11-12 October – London – Focusing on wireless connectivity for Ports, this event attracts Port operators from across the globe. ATDI will be demonstrating how effectively HTZ manages robust and reliable networks within this environment.
Comms Connect - 18-19 October - Melbourne, Australia - This leading event attracts critical comms users, service providers and industry from across Australia and the APAC region.

AfricaCom – 14-16 November – South Africa – Join the team at this digital infrastructure event focusing on connecting the next billion people. The ATDI team will be demonstrating how easily HTZ can be used across different industries and technologies.
WRC 2023 – 20 November – 15 December - Dubai – The team will be providing onsite support at this leading regulatory event. Aiming to meet old and new customers, the team looks forward to providing timely, relevant advice to conference delegates. To meet the team, contact us today.