As many of you prepare for the summer break, the ATDI team has had a busy second quarter. We met with customers old and new at events in May/June, with the team covering military, public safety, broadcast and aviation exhibitions.
This month's Newsletter is jam-packed with our latest news, including the latest HTZ updates, support for the Korean coastguard, mining automation in Australia, modelling weather radars, and updates from our latest activities in Africa.
We have one more Newsletter scheduled before we take a short break in August. We wish you all Eid Mubarak.
From the ATDI team
HTZ Updates v.2023.6
Access to the latest updated features is available via the CRM. For ease, we've highlighted some of the key functions in this month's HTZ video update.
Interface/Reports:
Site Location Optimisation –optimisation options are now stored in the PRM file, allowing imports from other projects or formats to be optimised using the predefined options available.
Rectangle selection / Vectors / Vector line not covered – Addition of a button to highlight non-covered points in pink.
Vector properties – Provides information on the number of vectors displayed on the map with a given identity.
Profile window – The + and - keys pressed over the thumbnails displayed on top of the profile window will zoom in/zoom out the corresponding thumbnail.
Tx/Rx parameters – The type of icon has been added in the Site tab of the station parameters. The icon displayed for each station can be BMP (16x16 or 32x32 pixels), Standard, Cross or Dot. The "From Tx/Rx parameters" option must be selected in the object properties (<F5>). Otherwise, the same icon is used for all stations.
Satellites:
TLE database – HTZ checks the checksum value for each TLE entry to avoid anomalies with imports.
Spectrum planning (not inc in the video):
Subscriber coverage – The coverage attached to each subscriber (performed during a site search from subscribers) is now stored in the same folder as the subscriber database and will not be removed when the session is closed.
Prospective planning from subscribers - The site search has been extended to up to 32,000 overlapping points, which improves efficiency with a high density of subscribers.
Automating the mining industry
Mine operators face significant challenges with radio propagation and modelling network coverage in open pit mines. Managing the constant changes in the mine terrain is no mean feat, but companies like BHP use ATDI to help. ATDI supplied an automation platform based on its in-house RF planning tool, HTZ Communications to undertake route radio network planning. The platform has been used over the past year, and BHP has awarded ATDI an additional three-year support contract.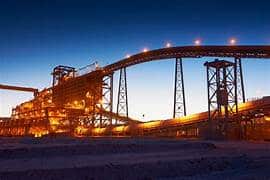 The platform schedules and automates routine processes like collecting new GIS information on the mine's terrain from a local database and updating the digital terrain model in HTZ to reflect the changes. This process automatically triggers coverage calculation predictions for all of their RF networks, including TETRA, DMR, WIFI, P2P, LTE, PMP and line-of-sight analysis.
Yahya Khaled, Technical Director at ATDI PTY, says, "Automation is the way forward. By removing the complexity from repetitive tasks, mining companies can focus on their core business. The system triggers email notifications which provide real-time updates on the network and interfaces with their core NMS server. The updated network coverages are automatically created providing an instant view of network status."
The platform has proven benefits by providing BHP with regular network performance reviews and assisting with troubleshooting real-time measurements.
Modelling Weather radars with HTZ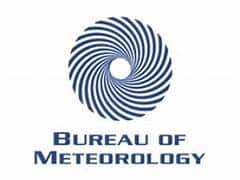 The Australian Bureau of Meteorology (BOM) turned to ATDI to ensure their weather radar provided the right results. BOM purchased its second HTZ Communication license to manage its network coverage and undertake interference analysis.
The Agency uses HTZ to model their weather radar and capture accurate models of the vertical antenna patterns, with a precision of 0.1 degrees. Using the antenna tilt function in HTZ, the team can manage multiple elevation beams, and identify any radar-to-radar interference and possible impact on terrestrial systems.
BOM generates weather forecasts, observations, flood warnings and sea forecasts for each state and territory across Australia. Their weather radar detects and tracks precipitation by sending out pulses of electromagnetic or microwave energy and analysing the returning echoes. These results allow the Agency to identify and predict different types of precipitation like rainfall, snow, and cloud coverage and measure their magnitude.


HTZ – a complete solution for all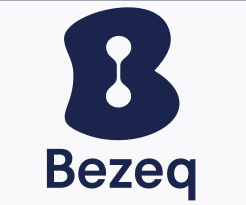 Israeli telecommunications company Bezeq buys HTZ Communications for Broadcast, MW links and Mobile services.
Bezeq has purchased four licenses of HTZ and customised training as it bolsters its in-house RF planning and modelling capabilities. The award recognises the benefits of having an all-in-one complete solution, removing the need for different modules for different radio technologies. Add to that the benefits of accessing ATDI's free cartography library, and the decision was simple.
Lead Engineer Ruben Perdiz says, "Bezeq understood the value of sharing one tool across multiple departments that manage multiple technologies. HTZ offers incredible value in terms of versatility and cost."
Bezeq offers a broad range of mobile and landline services for personal and business sectors.
News in Brief
Catch up on the latest sales and business development activity across the globe. This month's focus looks at the latest activity in Africa.
POTRAZ - Zimbabwe
The national regulator of Zimbabwe, POTRAZ acquires ICS RF Allocations to manage their national frequency allocation table. Used in stand-alone mode or as a plug-in to ICS Manager (ATDI's spectrum management solution), ICS RF Allocations allows regulators to create compatible frequency allocation tables for comparison with other national regulators. The software came with a custom training course, working alongside their existing licenses of HTZ Communications for RF planning and modelling and ICS Manager, ATDI's spectrum management solution.
TCRA – Tanzania
TCRA, the national regulator of Tanzania, awards ATDI their preferred supplier for an automated spectrum management solution. Currently using ATDI's flagship spectrum engineering tool, HTZ Communications, the regulator purchased licenses of ICS Manager. This comprehensive spectrum database solution will allow the regulator to manage and optimise their radio spectrum, enable frequency sharing, and automate frequency assignment. As part of the organisation's development plans, the TCRA team are looking to implement ICS Portal, ATDI's ASMS web service along with ICS RF allocations. ICS Portal features a powerful spectrum engineering database engine that allows complex spectrum coexistence and coordination workflows to be automated. This customer-facing portal lets users consult a centralised database before they make license applications for radio spectrum and equipment.
ZICTA – Zambia
Zambian national regulator, ZICTA continues to use HTZ Communications as their chosen RF planning and modelling tool. ZICTA renewed their annual maintenance contract for HTZ for three more years, reinforcing the regulator's reliance on this software to manage its spectrum assets. Previously using ICS Telecom, the regulator upgraded to HTZ Communications, which has proven to consistently supply reliable results. ATDI's maintenance contract allows access to the technical support helpdesk, the latest software updates and download maps from ATDI's cartographic library. This map data collection contains a large volume of royalty-free map data in different resolutions. For more information about this resource, contact us today.