With May Day behind us, the ATDI team are looking forward to summer in the Northern Hemisphere. We're celebrating all things new and fresh with the latest releases of HTZ. Software updates are available for download, with all the latest features and functions available to view on our product demo.
This month's newsletter presents the first of three articles on satellite coordination; this issue focuses on MW interference analysis for NGSO satellites or constellations. We also look at how ATDI's web service seamlessly integrates HTZ Warfare to support workflow automation. This REST API allows users to launch calculations in HTZ via remote servers, producing real-time results through the web service. For full integration capabilities, contact us today.
May and June are busy months for events. Make sure you say hello to the team if you're visiting Asia Tech x Singapore or Critical Comms World, Austria. And, lastly don't forget to sign up for our upcoming webinar on how to leverage communications networks to adapt to advanced military threats.
If you've not signed up for our upcoming Webinar on how 5G networks can adapt to advanced military threats, sign up today.
Best wishes from the ATDI team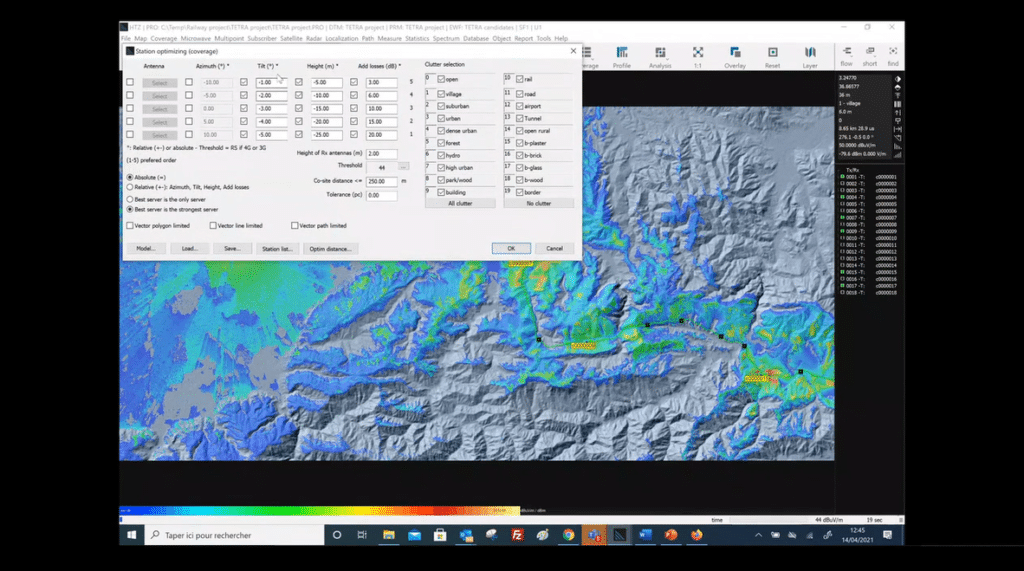 HTZ Updates – New and Improved features - v.23.6
Check out the latest product updates in HTZ v.23.6. Users can access the upgrade via CRM. For any additional support, please contact the Support helpdesk.
Statistics / Exclusion areas - Improved - considers path objects. Builds on previous functionality which only considered stations or subscribers. The Reverse Coverage mode has also been added with improved calculation speeds.
Spectrum management - Calculations according to ICAO Annex 10 Volume V have been implemented. This function considers interference between the plane and the control tower or other planes in the vicinity, calculating the worst-case scenario when the plane flies at its maximum height (C/I method).
Interface reports – New - displays an Isometric view of the volume within the extended radius of the station.
Reports - New – A couple of new reports including merging interference calculations and population analysis. Exporting Google Earth to include the antenna height info.
Cartography – New –Access Maxar subscription for new maps. New projections for some countries were added.
Propagation models - Improved – Better process speeds for remote simulations. ITU-528-5 published (the model itself is slow when calculating large calculations) – NB. This is an ITU issue and not its application – release ITU 528-3 is still available. Terminal heights now consider the ASL/AGL at sea level. Compute sound propagation considers an antenna pattern for the transmitter using directional transmitters.
Mobile – New – the ability to state whether the mobile station associated with the Path object is working with variable elevation and power settings without drilling down to the mobile station parameters. A mobile path threshold calculator to load and save Terminal parameters has been added.
Radar – New - Radar interference – now supporting bi-static radars as default.
HTZ Warfare Web API – New – this new feature supports communications between a front end portal, sending orders through a web service to HTZW. This simplifies the user interface and allows users to add stations, perform coverage and other tasks with a simple text file (JSON or XML). HTZW will perform calculations with results provided as a report through a URL. Access to the web service is available to test, contact us for more information.
View our video update here.
ATDI - SATELLITE INTERFERENCE HUNTERS

As the demand for satellite broadband grows, so too does the likelihood of increased interference. This risk is further amplified if the network isn't planned, coordinated and executed properly. Satellite operators face daily threats to coverage and interference. Managing those risks is key to ensuring a full satellite service. Over a series of three articles, we look at some of the issues facing satellite operators in today's highly congested airways. Our first article covers MW Link interference.
LEADING THE FIELD IN CRITICAL COMMS

Top Caribbean critical communication provider Critical Communication Caribbean B.V. (C3) turns to ATDI to validate their mission-critical networks. C3 purchased flagship RF planning software, HTZ to manage their coverage needs across the Dutch Caribbean islands; Aruba, Bonaire, Curaçao, Saint Martin, Saba and Saint Eustatius. The C3 team use HTZ to run network simulations to test the network resilience and to undertake RF interference studies, modelling the impact of antenna changes and identifying where coverage can be improved. Learn more about how key features in HTZ provide safety-critical networks for these remote islands. For the full article, click here (insert link)
Webinar: How communications networks can adapt to advanced military threats
Date: Wednesday, June 15, 2022, | 11:00 AM ET
Register for ATDI's latest military webinar on leveraging communication networks to adapt to advanced military threats. This event will look at how 4G/5G and non-terrestrial networks can support innovative new military applications using spaceborne or airborne assets, by providing connectivity in areas previously without coverage. The event will include two military use cases including Operating drones in a swarm using ground and satellite G-node B and simulating communications to support autonomous vehicles.
Meet the ATDI team face-to-face at our upcoming events
Asia Tech x Singapore
Dates: 31 May – 3 June
Venue: The Ritz Carlton, Millenia Singapore and the Singapore EXPO
Registrations: https://asiatechxsg.com/registration/
This event is Asia's flagship tech event where technology intersects with society and the digital economy. The ATDI team will give live demos of our flagship spectrum engineering and management solutions on the stand. Why not drop by and say hello!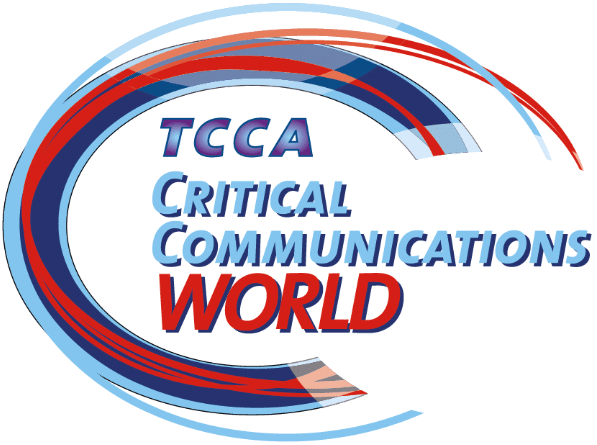 Critical Comms World
Dates: 21-23 June
Venue: Stand G95 - Messe Wien, Austria
Registrations: https://www.critical-communications-world.com/
The ATDI team will also be attending the year's leading public safety and transport expo, Critical Comms World. This event unites mission-critical and business-critical end-users and manufacturers for three days of inspiration, knowledge and networking. ATDI will be meeting delegates on Stand G95. Let's connect.
ARE YOU THE ONE?
We're looking for an Office Admin Superhero who can manage our office in Washington DC. USA. This full-time role requires top-notch organisation skills, a go-get attitude and an aptitude to deal with staff and customers at all levels.
Preferred superhero power: multi-tasker, honesty and enthusiasm
Visit our website for a full job description.
To apply contact careers@atdi-group.com