It's been full steam ahead this month for the team with ongoing projects and lots of exhibitions. In this Newsletter, we review what's hot across the group. We will catch up on all the latest new functions in HTZ featuring prospective planning, SFN launch delay assignment for COFDM, antenna tilt for coverage and P2P calculations and max—build-up from a visibility map and more.
We also spotlight engineering services company Cerento, who turned to HTZ to resolve an interference problem from a nearby wind turbine and look at how HTZ supports terrestrial 5G on planes. Lastly, we turn to the Polytechnic University of Bucharest which uses HTZ to research 5G, nanosatellites and drones in their Innovation Hub.
Don't forget you can meet the ATDI team at CommunicAsia ATX in June, held in Singapore from 7-9 June.
From the ATDI team
HTZ UPDATES v.2023.5
Download the latest update via the customer portal. Features include:
Prospective planning from subscribers - The site searching has been extended up to 32 000 overlapping points, which optimises the results when the density of subscribers to be covered is high.
SFN launch delay assignment for COFDM networks – This improved algorithm improves results and reduces computing time, with no loss of efficiency. A great function when large numbers of stations need to be assigned over large areas.
Coverage and P2P calculations when antenna points towards the ground or the sky – Implemented a new antenna behavior when the station antenna tilt is lower than-89° or greater than +89°. This gives more realistic results for HAPS drones coverage calculations.
Max. built-up from visibility map - Ensures the maximum height of new buildings for each point of the map does not damage the current visibility map of each activated transmitter. The building heights are computed for seen and not-seen points from each activated transmitter. HTZ considers the "Elevation security offset (m)" to ensure calculations ensure the receiver height is above building height + Offset. The "Clear Ellipsoid" option restricts building heights that remain below the 1st Fresnel Ellipsoid (also including the elevation security offset).
Users with a valid maintenance contract can access these updates and more via the customer portal.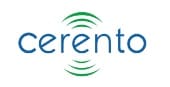 Cerento – Modelling the impact of wind farms on MW networks
Engineering services company Cerento turned to HTZ Communications to resolve an interference problem resulting from a nearby wind turbine. They used HTZ Communications to evaluate the impact on their network services and identify mitigation solutions.
Cerento operate a PTMP network in the 3GHz band and fixed services in the 6GHz and 11GHz bands. They ran a coexistence analysis' across all the services, leveraging HTZ's internal libraries of royalty-free map data and propagation models. By importing all the Gateways and subscriber locations into HTZ, they automatically modelled the PTMP network based on the best signal level considering terrain, clutter and building layers. This study looked at all the possible connections and threshold/KTBF levels. The wind turbine RCS was calculated automatically considering the threshold degradation (TD) values based on the shape and surface of the mast and blades.
Brandon Shears, Engineering Manager at Cerento said, "HTZ can model any technology from a few kHz to 1THz. Its built-in PTMP features allowed us to simulate potential interference from the turbine into MW links in the 3GHz band and generate a CSV file with the results. The analysis was exported and overlaid on Google Earth to present to our end customer. It was simple to use and provided accurate results."
For more information about identifying and mitigating potential interference, contact us today.
Boosting Inflight Connectivity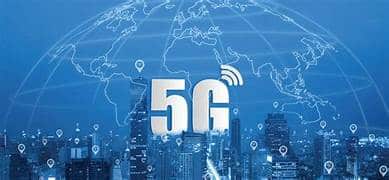 With a growing demand for 5G services and constant connectivity, airlines look to terrestrial 5G for domestic inflight broadband connectivity. 5G air-to-ground (ATG) networks complement SATCOM services and offer improved latency rates. An increasing number of carriers are installing onboard ATG antennas under the belly of the aircraft to allow the dynamic handover from one mobile tower to another as the plane moves across the airspace.
North American 5G operator GoGo uses unlicensed spectrum in the 2.4GHz band to provide ATG connectivity. Sanjeev Nagpal, director of product management for Gogo said, "Connecting and maintaining a consistent connection with an aircraft travelling at 500+ miles per hour at altitudes of 35,000+ feet is incredibly challenging. Managing handovers from tower to tower with no drops and managing the Doppler effect is difficult on an aircraft moving at such high speeds and distances."
HTZ analyses the best sites for coverage along a vector line or flight path by identifying the best locations for repeaters to achieve optimal coverage and reduce the likelihood of radio black spots. HTZ supports the design, analysis and verification of ground-to-air 5G networks and supports beam-forming modelling, interference and throughput analysis.
The handover analysis considers the aircraft speed and handover delays.
ATDI works with the modem suppliers by ensuring the ATG network provides a robust and reliable service.
HTZ Communications used for 5G research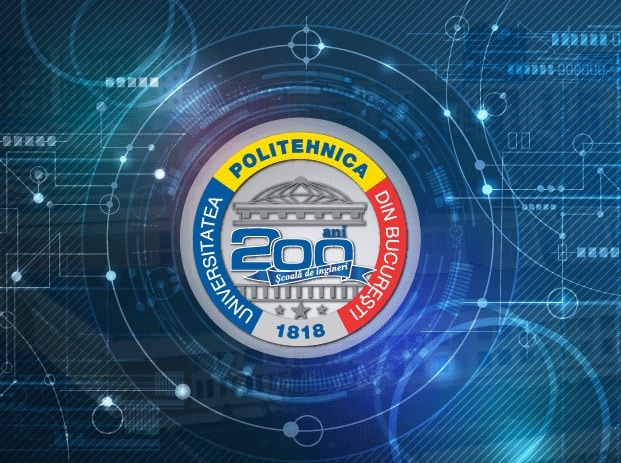 The Polytechnic University of Bucharest (UPB) chooses HTZ Communications for its research centre. The newly opened Innovation Hub is sponsored by Vodafone. The Centre allows students to undertake R&D on emerging technologies at the highest levels by providing access to state-of-the-art software and hardware for 5G and 6G technologies, nanosatellites and drones.
This unique environment gives students hands-on experience with leading software programs in an innovative learning environment, with the outputs from these research projects shared across the country. Vodafone aims to increase its footprint of innovation hubs at other Universities and academic institutions in Romania.
HTZ Communications operates in high-frequency bands occupied by 5G. With access to an extensive library of royalty-free map data, users can use terrain, clutter heights and buildings to model wireless connectivity, network latency and capacity. The high-resolution maps allow signal loss modelling, often characterised by the geo-spatial environment. Users can leverage building and clutter data to model the impact of mmWave propagation on network coverage.
For more information about academic licenses contact us today.
Upcoming Events
CommunicAsia ATX SG - Singapore - Stand 4M1-08 - ATDI is proud to exhibit at this leading industry event. Asia Tech x Singapore 2023, CommunicAsia brings together organisations from across the industry for three days of networking, conferences and business development. The ATDI team will be presenting their flagship RF engineering tools with live demos and an opportunity to meet the team. Drop by and say hello to the team.