In Latin America, ATDI has been growing its business for more than two decades. During that time, we've secured key customers across the telecoms industry ranging from national regulators to broadcasters. In part, this reflects positively on the value and quality of our products but also the benefits reaped from our local partner, TES America.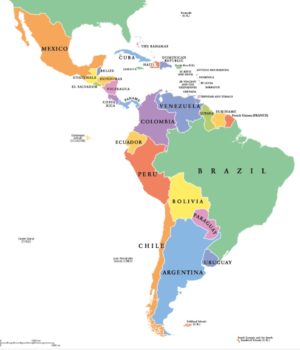 TES America provides a technical sales presence for new and existing customers, ensuring ATDI's strategic and corporate objectives for growth are met. They are responsible for generating business across all market segments in South America. The organisation has five offices across the continent including Colombia, Mexico, Guatemala, Peru and Bolivia. Their track record in pre-sales and post-sales support, combined with a strong technical background in radio engineering, is invaluable to ATDI and its customer base.
ATDI has reinforced its footprint in the region with increased uptake in sales and renewals of maintenance contracts with major customers in civil regulations including Mexican regulator, IFT, Colombian regulator, MINTIC.
A strong market for ATDI in the region is mining, particularly in Chile, with key customers such as BHP Escondida, Geyser, Sierra Gorda SCM or Net Axion (Saesa is an Electric company). These customers turn to ATDI to provide wireless network connectivity to their mines to support voice communications and automated vehicles. The sites operate MW point to point links and LTE sites to connect transmitters and mobile receivers. To learn more about how ATDI supports automation in mining, click here.
For customers looking to upgrade their existing ICS Telecom licenses, please contact us or TES America direct. We are the only suppliers in North and South America able to provide this service.