Hands-on AWL area boundary contour analysis – 28 GHz GSO/NGSO FSS (AUSTRALIA)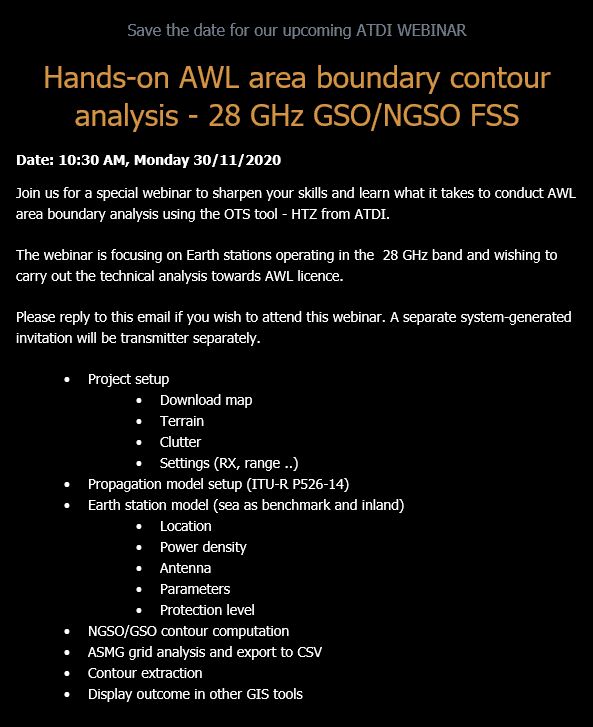 Please join our special webinar to sharpen your skills and learn what it takes to conduct AWL area boundary analysis using the OTS tool - HTZ from ATDI.
The webinar is focusing on Earth stations operating in the 28 GHz band and wishing to carry out the technical analysis towards AWL licence.
Webinar is available till Dec. 24th 2020.
Registration and watch the webinar:
https://attendee.gotowebinar.com/register/6163915373241289740
Date: 30/11/2020, 10:30 AM, Monday (Australia Eastern Standard Time)
Agenda:
Project setup

Download map
Terrain
Clutter
Settings (RX, range ..)

Propagation model setup (ITU-R P526-14)
Earth station model (sea as benchmark and inland)

Location
Power density
Antenna
Parameters
Protection level

NGSO/GSO contour computation
ASMG grid analysis and export to CSV
Contour extraction
Display outcome in other GIS tools

www.atdi.com