PRODUCT UPDATES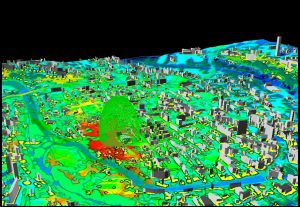 WHAT'S NEW
This months' software updates for HTZ include new features for antenna-gain settings, broadcast, projection systems and geodata portals, and polygon tools in HTZ Warfare.
Information about all these updates is available in our Key Features PowerPoint, along with an embedded link to a video clip showing how to use the new Smart Antenna discrimination function in the software. This 8-minute clip provides a step-by-step look at the new MIMO settings and how to set up the array and multiport antennas.
Key Features PowerPoint link. The latest release of HTZ v.23.1.2 is available for download on the portal.
APRIL WEBINAR

LEARN MORE ABOUT AUTOMATING TACTICAL RADIO NETWORKS
Set in a military context, this webinar will demonstrate how to create highly resilient, self-forming / self-healing tactical networks to meet today's dynamic warfighter operations. Using automation features in HTZ Warfare, this webinar will show how the creation of transmission paths over different terrain and environmental conditions, plus re-routing of paths when nodes breakdown or lose connectivity, can be managed simply and quickly. For full details visit our Events page.
Date: Tuesday 13 April 2021
10.30 GMT – London, United Kingdom
Registration Link
10.30 AEDT – Sydney, Australia
Registration Link
10.30 EST – Washington DC
Registration Link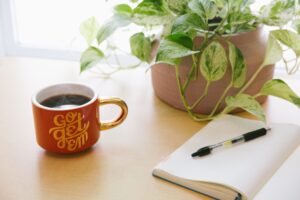 At ATDI, we're passionate about our business. We love the rapid pace of technology change and the challenge of keeping up with emerging technologies. To celebrate all that we do and all that we love, we are publishing a blog to keep you updated.
Our first blog looks at how mobile networks can influence their own success by going back to basics. This article looks at the options available to mobile network operators to improve network coverage and capacity in a few simple steps and how these can be applied to the latest technology trends.
WEB-SERVICE DELIVERIES TO NATIONAL SPECTRUM REGULATORS
Web-services are revolutionising the way we do business, providing easy to use, agile, software solutions for organisations. Spectrum regulators and other public sector service providers are no different, proven recently by two web-portal applications supplied by ATDI.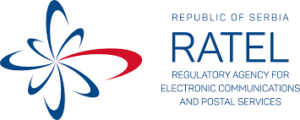 SERBIA
The Serbian national regulator implemented a web-portal to show mobile coverage maps of Serbia. RATEL published an interactive web-service for users to check mobile phone signal coverage at locations across the country. The solution, which was created in partnership with the ATDI Group and IBIS Instruments, is an innovative publishing platform that provides public access to previously inaccessible mobile network data.
The service enables users to check coverage values across the country, whether from their current location or other addresses. Users can generate comparison reports on the percentage of territory/population covered, display wireless access network elements along with information about active base-stations, repeaters and more. An innovative approach to map tiling was applied using an adaptive colour-palette, which allows users to display coverage outputs and compare the values of different operators and technologies.
ATDI implemented both the front-end and back-office systems. The back-office system automates the publishing process which automatically generates the required data, including statistical documents, coverage calculations, stations, files for export, etc. The solution is integrated with ATDI products which rely on outputs from HTZ Communications, ATDI's radio planning tool, to produce the necessary data for publishing.
Visit the portal https://mapepokrivenosti.ratel.rs/eng

BRUNEI
The Brunei national telecom regulator upgraded its back-office systems to improve efficiency and service delivery. AITI has implemented an e-Service solution to transform its paper-based processes into an electronic format. The web-based solution was developed by ATDI for internal/intranet communications to improve workflow management for their business processes. The solution included automated interfaces with external applications such as ATDI's automated Spectrum management solution (ICS manager & HTZ Communications), finance (MS Dynamics GP) and an online payment system.
The implementation improved existing processes while incorporating new technology features like QR codes and digital signatures. The development incorporated changes to existing processes, as well as providing an enhanced user experience and improved interface.
Delivery was completed at the end of 2020 and AITI received both training and support for the new system.
For more information about both deliveries contact us today.