New year, fresh start. Welcome to 2022.
This months' newsletter looks at our latest product release, ICS Portal, our spectrum engineering and database engine that allows complex spectrum coexistence, coordination, and workflows to be automated. Working in conjunction with HTZ, this web portal provides customised workflows for external and internal stakeholders.
We'll also look at analysing potential radiation hazards associated with radio base stations, radar coexistence for a wind farm developer and ATDI Group business development in LATAM.
From the ATDI team
ATDI CONTRIBUTES TO ITU ON EMF EXPOSURE
Leading RF planning tool, HTZ analyses the potential radiation hazards associated with radio base stations. With growing public concerns about exposure to high levels of EMFs, more and more radio network operators looking to analyse the impact of their frequency use.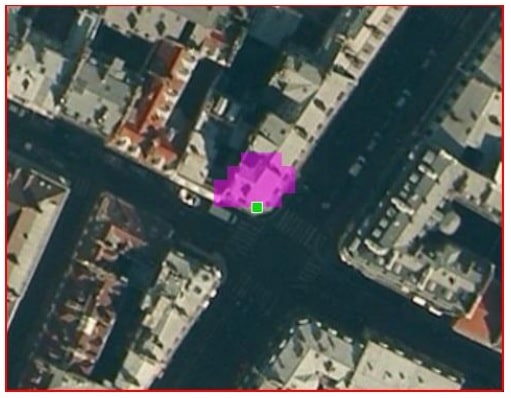 To support this work, ATDI contributed to ITU published studies with the support of Dr Mazar, Spectrum management expert and Vice-Chair of the ITU-R Study Group 5 (terrestrial services) and ITU inter-sector coordinator on RF-EMF and co-rapporteur ITU-D.
Policies, guidelines, regulations and assessments of human exposure to radio-frequency electromagnetic fields" (2021)
Correspondence Group on a revision of Report ITU-R SM.2452 "Electromagnetic field measurements to assess human exposure" (2019)

EMF, New ICNIRP Guidelines and IEEE C95.1-2019 Standard: Differences and Similarities; Warsaw, Poland; 3 Dec 2019
Preliminary draft revision of Recommendation ITU-R F.699-8 - Updating upper limit frequency: 330 GHz instead of 86 GHz; Document 5C/227; 8 November 2021
Measuring EMF electric & magnetic fields strengths, around an amateur radio station, 14 to 440 MHZ - Electromagnetic field measurements to assess human exposure; Document 5A/407; 26 September 2021

Dr Haim Mazar rejoined the ATDI Group in June 2015.
HTZ Warfare / HTZ Communications
In order to assess the potential radiation hazard of the electromagnetic field around base stations, ATDI has incorporated functions into its flagship radio modelling tool, HTZ Communications/Warfare, which supports:
• The maximum permissible exposure (MPE) up to 300 GHz.
• The area of exposure risk where the field strength is higher than the national acceptable level (in the outdoor or indoor environment).
• Simultaneous exposure to multiple EMF sources with different frequencies.
• Full access to clear and accurate information about EMF emitting sources.

Check out our help guide on this subject here.
Case Study: EMF field strengths and heatmaps
To support a request for tender (RFT), ATDI were tasked with generating EMF field strengths and heat maps for a proposed 5G rollout. This sample study looked at one lamppost with two antenna options to understand the potential coverage, EMF exposure and associated heatmaps. Using a high-resolution map in HTZ Communications, the station parameters were imported to generate coverage calculations. A full case study will be made available in next month's Newsletter.
ATDI INTRODUCES FREQUENCY APPLICATION PORTAL
ICS Portal is an Automated Spectrum Management Solution (ASMS), which features a powerful spectrum engineering and database engine to allow complex spectrum coexistence, coordination, and workflows to be automated. It has a modern web-service user interface for both internal and external service users and provides end-to-end automated workflows including interference analysis and frequency assignment.
This easy-to-use web service provides an interactive connection between the front-end users (regulators or license applicants) and the back-end spectrum management solutions; HTZ Warfare and ICS Manager. User interfaces are intuitive with customised security authentication for user access control. The application features a single sign-on, self-care portal, billing and payment capacity. Records are scanned continuously to ensure spectrum assignments and allocations are analysed in real-time.
To learn more about this flexible web-portal solution view our product demo here or visit our product page here.
WIND FARM DEVELOPER TURNS TO ATDI FOR FREQUENCY ALLOCATION
Windfarm operator, Statkraft turned to ATDI to identify a suitable frequency allocation for their application for a radio frequency license.
In the planning process for a proposed wind farm in the Republic of Ireland, the operator was required to mitigate the potential impact of the windfarm on white-fronted geese, who had been spotted in the area. The operator needed to install an onsite avian detection radar to monitor the impact on these birds.
Before installation, Statkraft had to identify and apply for an operating frequency range for the radar with ComReg, the national regulator. To avoid interference, the operating frequency needed to be separated, as far as possible, between the avian radar and the primary surveillance radars (PSR) operated by the Irish Aviation Authority (IAA).
Using the flagship RF planning tool, HTZ Communications, ATDI was able to analyse any potential interference. Their report concluded that the proposed avian radar didn't interfere with the existing PSR radars. In main, this was a direct result of the topography of the terrain where the avian radar is separated by a hill, blocking signals received by other radars.

For full details, click here.
MARKET GROWTH IN SOUTH AMERICA
In Latin America, ATDI has been growing its business for more than two decades. During that time, we've secured key customers across the telecoms industry ranging from national regulators to broadcasters. In part, this reflects positively on the value and quality of our products but also the benefits reaped from our local partner, TES America.
TES America provides a technical sales presence for new and existing customers, ensuring ATDI's strategic and corporate objectives for growth are met. They are responsible for generating business across all market segments in South America. Their track record in pre-sales and post-sales support, combined with a strong technical background in radio engineering, is invaluable to ATDI and its customer base.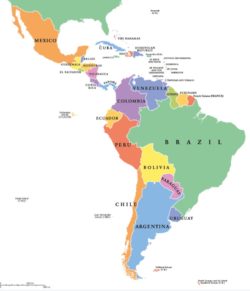 ATDI has reinforced its footprint in the region with increased uptake in sales and renewals of maintenance contracts with major customers in civil regulations including Mexican regulator, IFT, Colombian regulator, MINTIC.

To learn more, click here.
INTERNATIONAL EXHIBITION FOR NATIONAL SECURITY & RESILIENCE
ATDI is proud to exhibit at the upcoming International Exhibition for National Security and Resilience (ISNR) in Abu Dhabi.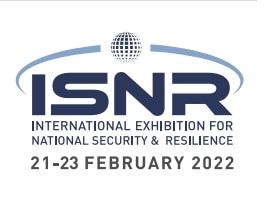 Due to the recent drone attack in Abu Dhabi, this event has been rescheduled till October 2022.
This three-day event brings together national and cyber security communities to accelerate public-private collaborations. The event will look at challenges facing national security, cyber security, Policing and law and critical infrastructure protection. The focus of the event is to explore new technologies to combat the ever-growing threat these market sectors are facing.  
Dates: 10-12 October 2022
Venue: ADNEC, Abu Dhabi (isnrabudhabi.com)
Website: click here  
ATDI will be presenting their network planning and frequency assignment solution, HTZ Warfare. This software produces highly resilient, self-forming/self-healing tactical networks to meet the needs of today's dynamic warfighter operations. For a product demo, visit the ATDI stand.
RECRUITMENT - WASHINGTON, DC.
We're looking for an Office Admin Superhero who can manage our office in Washington DC. USA. This full-time role requires top-notch organisation skills, a go-get attitude and an aptitude to deal with staff and customers at all levels.
Preferred superhero power: multi-tasker, honesty and enthusiasm
Visit our website for a full job description
To apply contact careers@atdi-groupc.com