Airports use an abundance of wireless technologies to connect passengers, devices, safety-critical systems, and aircraft. ATDI specialise in three types of communication systems: ground communications for controlling operations, ground-to-air communications for managing airspace and radars for monitoring en-route operations.
HTZ is technology neutral allowing it to model almost every wireless technology. It features dedicated functions, including:
A full geographic dataset to model networks and interference within the airport environment;
Automated coverage planning function to reduce network design and deployment processing times;
Dedicated aeronautical propagation models;
Supports frequency planning and interference analysis;
Features surveillance functions including multi-lateration (TDOA and TSOA);
Model ATC radars (VOR, ILS, MLAT, RADAR);
Manages the impact of wind turbine interference or 5G towers on aeronautical radars;
ICAO building restriction compliance, analysing the impact of buildings encroaching on coverage;
Point to point / Point to Multipoint link analysis (DL and UL);
Indoor modelling for terminals and hangers, supporting technologies including WiFi 6;
Coordination for FM/VHF/UHF and other wireless technologies.
Key features include:
ICAO Building Heights: This function computes the max. building heights on each point of the map, for seen and not seen points. This automatically checks the max clearance and then re-calculates a new dataset based on the ASCII-GRID format. Essential when modelling the impact of new buildings on Radars and other airport comms equipment.
Exclusion zones: This function supports coexistence modelling between 5G and radio altimeters by calculating the min. the separation between bands, taking into account the digital terrain model, buildings, flight path and flight height and the 5G network deployment. Once parameters are input, including propagation modelling, transmission power and antenna height, pattern and tilt, the uplink signal to the radio altimeter can be modelled.
Multilateration: The MLAT function calculates the location of an aircraft accurately. TDOA calculates the time difference between the signals received by multiple sensors, while TSOA calculates the time synchronization of the signals received by multiple sensors. Both methods reduce errors in locating aircraft and enhance tracking accuracy. HTZ uses advanced algorithms to calculate the location of the aircraft with the TDOA and TSOA methods to improve the accuracy of results.
Localization: The localization accuracy map featured in HTZ, allows the user to determine the localization accuracy of a network consisting of Direction Finders. These detect the best possible locations for virtual transmitters located on the map.
Indoor modelling: HTZ Communications models communications inside terminals and hangers and supports multiple technologies, including WiFi 6. HTZ features an ITU propagation model for indoor environments and allows the user to specify building materials in the settings.
This tutorial looks at the interaction between 5G towers and radio altimeters on aircraft.
The tutorial calculates the exclusion zone needed around the airport to enable MNOs to decide where to deploy 5G towers.
Looking for more information, scan the QR code below.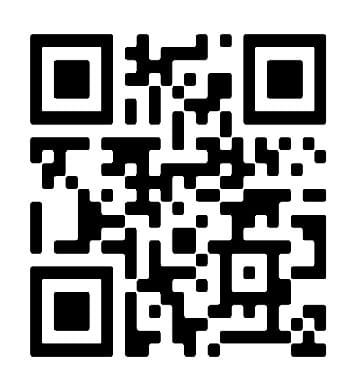 Check out our Blog on microwave links versus flight altitude analysis.