PRODUCT HIGHLIGHT
HTZ communications/HTZ Warfare version 23 is now available to customers with a valid maintenance contract. The new release includes a compatibility method for coexistence analysis between MW links and radio astronomy, a new EMF exposure calculator, an update to the IRF masks in line with ETSI requirements and an improved physical-layer cell identity planning module for 5G. These features plus a wealth of other upgraded features are available for immediate release. Check out the new features overview.
Please contact ATDI to renew your software maintenance contract or to discuss licensing: contact@atdi-group.com
JANUARY WEBINAR - S145 Device Boundary Assessment
View our latest webinar on S145 4G/5G Device Boundary Assessment and learn more about device compliance registration. Many regulators require mobile network operators (MNOs) to register transmitters and transmitter groups used on their networks. This allows the regulator to mitigate interference during the network planning stage and to support coordination.
This webinar demonstrates how MNOs can meet these requirements and identifying the processes and steps needed to achieve compliance.
The session includes a scenario-based demo from the Australian regulator, ACMA.
Available to view from 21 January 2021
Contact us today: contact@atdi.com
ATDI has climbed mountains to get to the top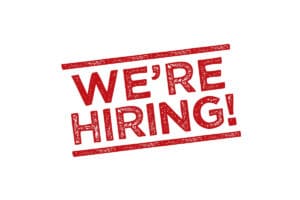 Now the company is looking for two engineers who are not afraid to help it scale even greater
peaks. ATDI needs two RF engineers as it continues to expand its global business. Based in the UK and USA, the positions come with an attractive package and the benefit of working with a team of expert engineers and customers spanning every sector of radiocommunications. People who are most comfortable at base camp need not apply.
For more information, please visit our website: www.atdi.com/job
Closing date: 12 February 2021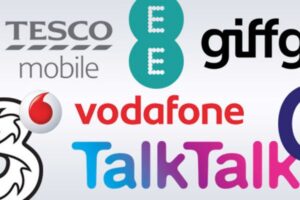 UK MNO evaluates the impact of their proposed 5G network on aeronautical radars operating in the 2700-3100 MHz band in the vicinity of airport ATC radars.
Working with the MNO, ATDI undertook the studies to identify sectors that potentially compromise the performance of ATC radars and the safety of air-traffic operations and navigation systems at the airport. Mitigation measures were recommended to avoid interference in line with the methodology and interference criteria set out by Ofcom in their 2018 coordination procedure for air traffic control radars.
The studies used HTZ communication and covered the area up to 7 km from the
airport radars, accessing a 2-meter resolution 3D digital model.
The first phase of the study was successfully delivered and accepted by the MNO and the Airport Authority. The work is expected to continue for all civilian and military aeronautical radars in the UK.
For more information contact us today.
ICS MONITORING - SDRN CONTROL
ICS monitoring – SDRN control is a spectrum monitoring solution for regulators to assess spectrum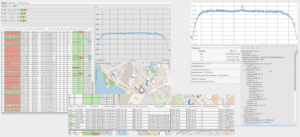 usage, check compliance for illegal or unauthorised emissions against their spectrum allocations database and perform emitter localisation tasks. It produces spectrum monitoring case studies fully compliant with radio regulations.
Developed in coordination with a leading European regulator, this flexible solution provides real-time connections with any type of measurement/monitoring equipment and can generate multiple measurements simultaneously. Measurements and analysis data are automatically stored for post-processing analysis.
For more information or to request a demo contact us today.